Remigare Necesse Est Vivere Non Est Necesse

Pawel Kruk and Seamus Cater
8" lathe cut single, individually number stamped, hand drawn front covers, silk screened back covers, edition of 50.
Altanova Press
, Poland 2015
Documentation of a performance by Kruk and Cater at Hotel Maria Kapel, Hoorn, 2015. A rowing boat at dawn, navigated through the canals of Hoorn by Kruk as Cater serenades.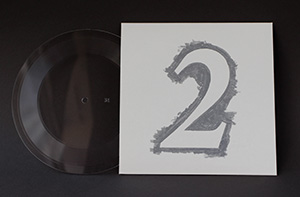 Records cut individually by Kruk and Cater in Lublin, Poland under supervision of Sebastian Buczek. Drawings by Kruk and Cater. Silk Screened by Erik Fliek.