Seamus Cater - LUNORA (live)
7" single, hand silk screened covers, edition of 300.
Anecdotal Records ANEC02, 2014
Recorded on the last date of a 6,000km solo road tour to Italy. A tiny music studio, a concert series (
The Lift Series
) where all 21 seats are filled, no space for anyone to move. Two microphones; one for voice, one for ambiance, picking up every noise, breath and movement in the space. A highly intimate and charged moment where no utterance avoids capture.
Using a slowed down framework of the late Peter Bellamy's recording of 'Sweet Lemeny', this song attempts to invoke the J.G. Ballard character Lunora Goalen.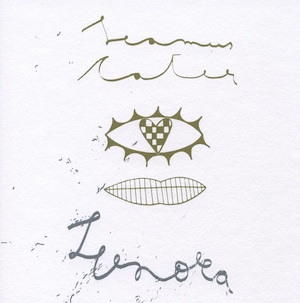 "a decidedly successful attempt to expand the boundaries of folk music, in search of worldly and less conventional forms"
Pino Saulo, Battiti
"Enchanting music, intensely atmospheric"
Honest Jon's